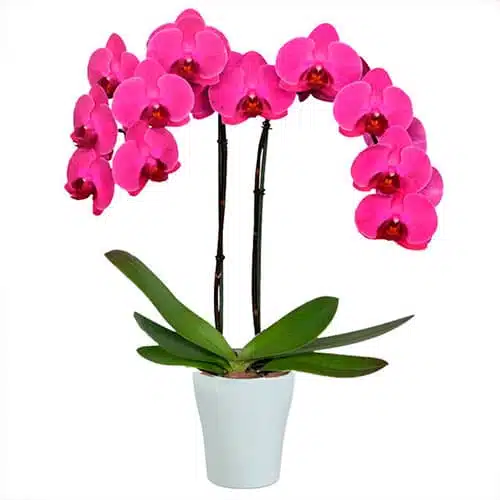 Premium Two Stem Orchid – Deluxe
USD$68,10
Size: Two Stems – Approximate height 60-65 cms
Decorative pot: This orchid comes with a special pot for orchids that will make it look beautiful and elegant in any space. 12 cm in diameter – 12 cm in height.
Packaging and Gift Card: Our orchids are the perfect gift for any occasion, write your message and it will arrive with a beautiful card and beautiful packaging that will also protect them.
Orchids are delivered with buds and flowers so that they finish flowering in their homes and thus last longer.
Duration: The average duration is 3 – 4 months. In some cases they bloom again
IMPORTANT NOTE: Since the product is a live plant, we cannot guarantee that the plant you will receive will be exactly the same in shape and color as the one in the photo. (The color in some cases may have slight variations)
Description
Additional information
Reviews (1)
Description
Our Premium Two-Stem Orchid makes any space come alive! With them, the decoration of your home will make anyone fall in love and your house will become the most special place for you.
Our Premium Two-Stem Orchid comes with a pot and in luxury packaging with a dedication card. It has an average height of 60 cm and 2 spikes. The color of its flowers may vary depending on availability in our crops.