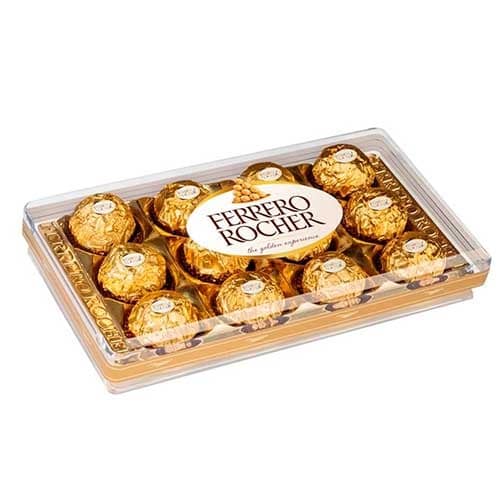 Box of Ferrero Chocolates by 16 Units
USD$17,97
You can add to your floral design this delicious
Box of Ferrero Chocolates for 16 units.
This product is only sold as an accompaniment to the floral arrangement, it is NOT sold independently. (Product may vary according to availability)
Description
You can add to your flowers this delicious Ferrero Chocolates Box of 16 units. This product is sold as an accompaniment, we send your flowers to your home.
The elements that make up the floral design such as bases, decorations, boxes, wines, chocolates, balloons, stuffed animals, flowers, fruits and colors may differ from the reference image, and these are subject to any changes required according to the availability, however we do our best to please our customers even in the smallest details.