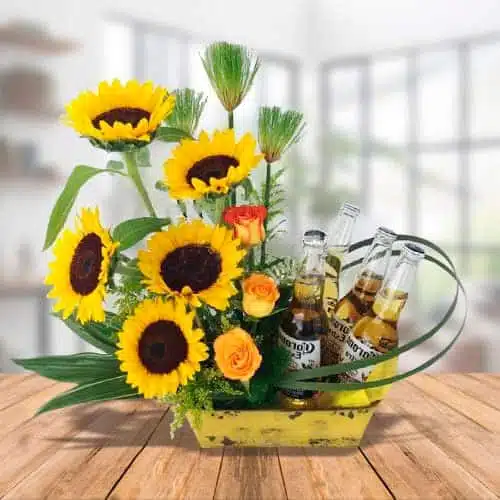 Arrangement with Temis Sunflowers
USD$48,08
They also love to receive flowers… through this beautiful Arrangement with Temis Sunflowers you can express your feelings towards that special man in your life, on a wooden base they are placed
5 sunflowers
Roses
Green Foliage
4 beers
The sale of intoxicating beverages to minors is prohibited. Law 124 of 1994. Excess alcohol is harmful to health. Law 30 of 1986.
Description
Additional information
Reviews (0)
Description
The elements that make up the Arrangement with Temis Sunflowers, such as bases, decorations, boxes, wines, chocolates, balloons, stuffed animals, flowers, fruits and colors, may differ from the reference image, and these are subject to any changes required. depending on availability, however we do our best to please our customers even in the smallest details.