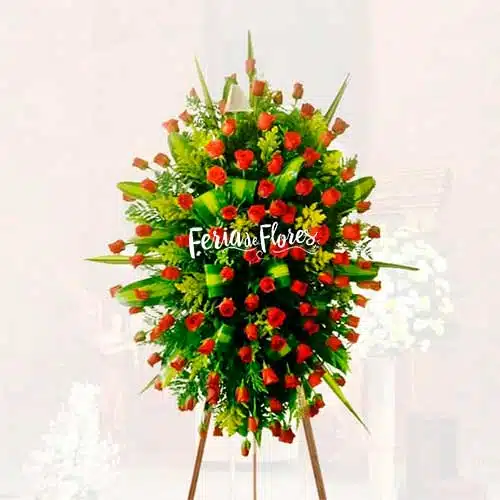 Condolence Funeral Pedestal
USD$92,73
This Condolence Funeral Pedestal is elaborated on the basis of the
Bamboo tripod
100 red roses
Green Foliage
By means of this arrangement you can show the great pain caused by his departure.
Description
Additional information
Reviews (0)
Description
The Condolence Funeral Pedestal is a majestic pedestal made on a bamboo tripod, composed of 100 red roses and green foliage.
The elements that make up the floral design such as bases, decorations, boxes, wines, chocolates, balloons, stuffed animals, flowers, fruits and colors may differ from the reference image, and these are subject to any changes required according to the availability, however we do our best to please our customers even in the smallest details.