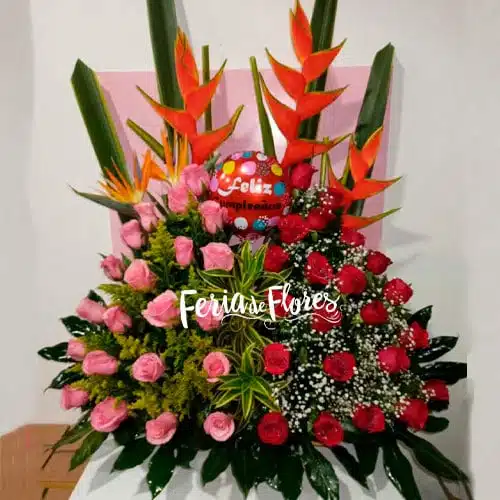 Special Exotic Floral Arrangement
USD$68,10
There are times when you want to be more special than usual, give this Special Exotic Floral Arrangement made on a base of bamboo or similar, which is made up of
36 roses in shades of yellow and red
Gingers
Heliconias
Green Foliage
A plush of a size approx 13 cm. (Additional products may vary depending on availability).
We suggest that you accompany this design with chocolates, stuffed animals or wines to make your detail even more special, in the next step of the purchase you can add these products to your order if you wish.
Description
Additional information
Reviews (0)
Description
The elements that make up the Special Exotic Floral Arrangement, such as bases, decorations, boxes, wines, chocolates, balloons, stuffed animals, flowers, fruits and colors, may differ from the reference image, and these are subject to any changes required. depending on availability, however we do our best to please our customers even in the smallest details.